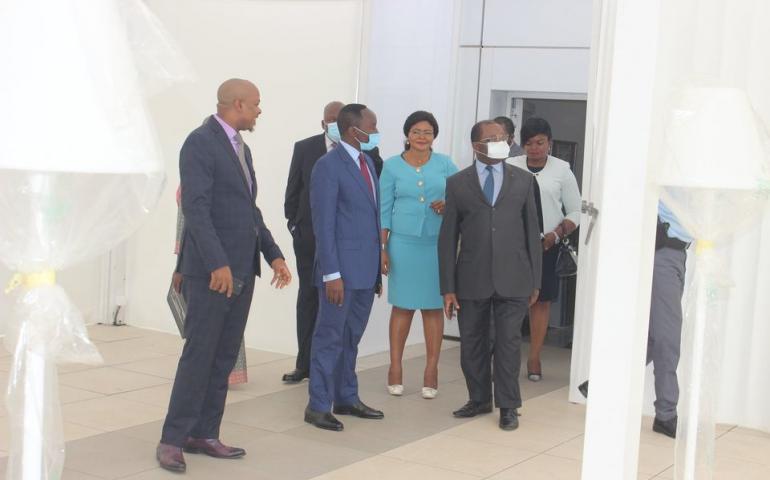 This new international business center located in the heart of the Cameroonian capital, received the Cameroonian boss of Commerce on November 10, 2020.
Welcomed at the entrance of the building by Amakan Desir 2 The Dg of Africa Business Center located after the place called Avenue Kennedy in Yaoundé, the head of the ministerial department in charge of commercial issues after receiving his bouquet of flowers, criss-crossed the different levels. Through the guided tour of the infrastructure, he appreciated this architectural jewel made of high technology and which brings a lot of honor to the African continent. Dedicated to the development of entrepreneurship, and innovation,according to its managers, it intends to contribute to the promotion of African excellence.
Its promoters wanted through the Africa Business Center, to pay tribute to the African continent. This is reflected concretely in the nature of the arrangements made to welcome Start-up customers, freelancers, business travelers, teleworkers, creators, SMEs etc. there are conference rooms, seminar and training equipped, coworking space, private offices equipped, the domiciliation of companies, concierge, lunch and wellness baptized Timbuktu, Kilimanjaro, Massai .
"I have come, I have seen, I am convinced the emergence prescribed by the head of State se Paul Biya is a reality on the ground" said Luc Magloire Mbarga Atangana the Minister of Commerce in the presence of the Honorable Albert Kouinche the promoter.