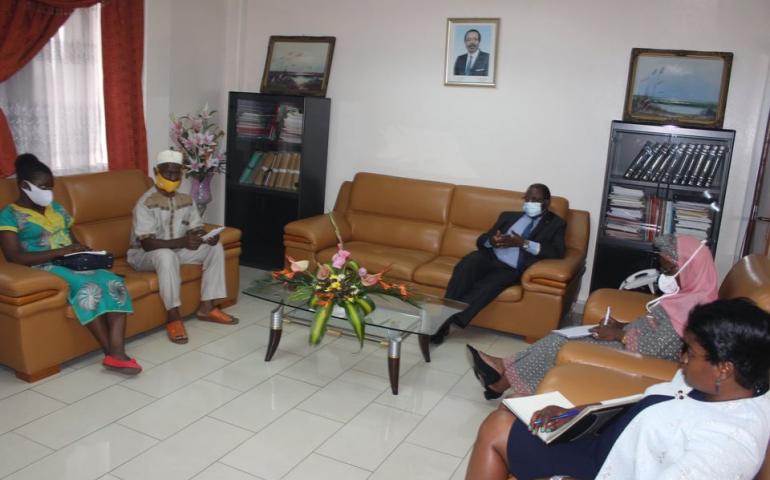 In search of government support for more visibility, the president of the National Association of inventors, artisans and processors of local products of Cameroon, had a head to head with the Minister of Trade last November 11 in his cabinet.
"Since the visit of the minister in our booth, the revenues have increased from two, to four or five million FCFA per month, artisans become small industrialists" said Awal Mama the president of ampiat at the end of the exchanges. This association manufactures cookies, pasta etc based on local materials. Given the increase in demand in Yaoundé, Douala and other agglomerations, it is reaching out to the government for the extension of its activities in Yaoundé by the end of the year after Douala to better sell their goods.
The eyes are turned to the Omnisport stadiums of Yaoundé, that of the reunification of Douala or their two international airports. "I will seize the ADC myself, it would be nice to do it in the same place as the airport coffee kiosks" promised the Minister Luc Magloire Mbarga Atangana of trade. Ampiat proposes to create in Cameroon in addition to new shops, a Food Processing Center to facilitate the transfer of skills.